Who we are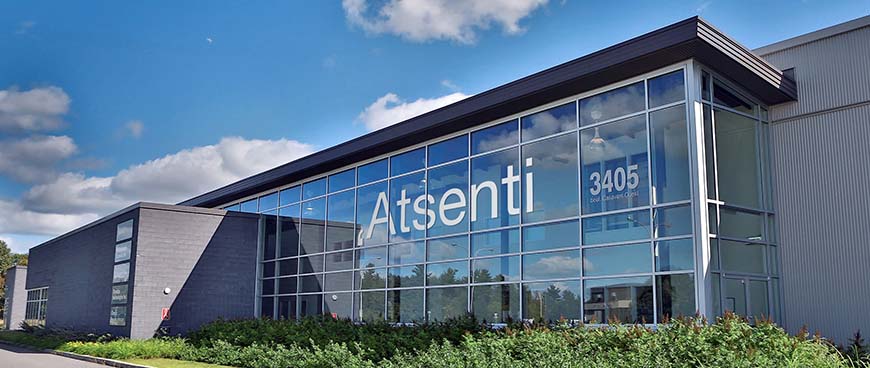 Tradition at its core
Annedda, or "tree of life," is the name that the First Nations people of Stadacona, Quebec, gave the tree whose bark they boiled to treat scurvy when it crippled Jacques Cartier's crew in the icy waters of the St. Lawrence in the winter of 1535. Historians and naturalists still argue about how to identify the mythical tree that miraculously saved lives otherwise endangered by the "great disease," as documented by Captain Cartier in his writings. We can leave the historians to their quarrel, but the "miracle" can only have come from one of our great local pine trees.
Science to the rescue
Four centuries later, a French researcher passing through Quebec became intrigued by the story of Annedda, the "tree of life." Jacques Maquelier would go on to discover the properties of the proanthocyanidins in the bark of white pine trees (Pinus strobus). These antioxidant substances would become a subject of intense research during the 1960s, 70s and 80s.
The research was of particular interest to Quebec native Mario Borduas, the founder of Atsenti, a company that made high quality medicinal extracts for the herbal and natural health product (NHP) industries. As a curious and creative visionary, this entrepreneur decided build a team of experienced researchers to finally unravel the secrets of Annedda, the "Tree of Life"—identify its active substances, properly extract them and purify them, and create a highly effective and safe medicinal ingredient of pharmaceutical quality, approved by Health Canada.
"In order to maximize the medicinal properties of the bark of the white pine tree, we needed to penetrate the substance and fully understand its molecular structure," says Borduas. "And that's exactly what we have been doing since the beginning of the 1990s: we have developed an all natural extraction process that respects the integrity of the pine's bark while providing the best possible ingredient to make safe, effective natural health products." It is noteworthy that results of recent studies (August 2013) conducted by other researchers around the world have confirmed those obtained nearly 20 years ago by Mario's team.
From an early age Mario knew he wanted to study medicine. The subject fascinated him and two of his uncles were doctors. "But I quickly understood becoming a doctor would not be the best way for me to give back to society: I thought that the medicine being taught then was too focused on synthetic products promoted by the pharmeceutical industry." So instead he bought a farm and began cultivating medicinal plants. Then he built a distillery to extract the essential oils, or what he considered to be the plant's soul. He also kept researching medicinal plants to isolate, extract and purify their active molecules. He first spent five years researching the extraction of proanthocyanids from the bark of the North American eastern white pine, and he has not stopped since. "I now know what makes a natural product mediocre, acceptable or superior."
And when it comes to health products, Mario expects superior quality and nothing less. Having suffered from chronic osteoarthritis for over thirty years, and undergone spinal cord surgery as a result of the disease which had progressed to a point of debilitation, he had to find a solution. He was therefore very motivated to pursue research on natural anti-antinflammatory medication. "Because of the disease, I had to take synthetic anti-inflammatory drugs such as Vioxx. But I knew I could do better. So I stopped taking the drugs even before Vioxx was pulled off the shelves due to its side effects."
A marriage of the traditional and the modern
Atsenti would then become active in the development of modern technologies based on the latest scientific research, to find the best way to extract active substances from pine bark and produce the highest quality medicinal extracts. The company's head office in Saint-Hyacinthe is a modern facility where NHPs and neutraceuticals can be manufactured in compliance with GMPs.
Atsenti's flagship product, the white pine bark extract standardized to 95% proanthocyanidins has been certified under an exclusive worldwide license issued in 1997 by Agriculture and Agri-Food Canada (1) for its method of extraction, purification and isolation of active substances from the bark of the white pine. The white pine grows abundantly in eastern Canada and its bark makes for an exceptionally high quality raw material because the trees grow here free of pesticides, chemical fertilizers and other industrial pollution.
Thus was born Annedda®, a line of products all containing the exclusive extract of white pine bark, among other ingredients.
But the company's scope of activity has a much wider reach. Atsenti also makes extracts of red cabbage, wild blueberry, cranberry, devil's claw root, etc., which go into the making of a variety of Annedda® products targeting a plethora of health issues.
As part of its production of high quality medicinal plant extracts, Atsenti also holds a worldwide license for the manufacture and marketing of a specially designed inert particles spouted bed dryer issued by Natural Resources Canada (2) This process obtains extracts that are of the highest quality because they are dried quickly at a low temperature.
1- License #LIC-01185-326934 issued by Agriculture and Agri-Food Canada for the exclusive process of extraction, purification and isolation of active substances from the bark of the white pine tree.
2- Worldwide license #CA0505-A-41 for the manufacture and marketing of a specially designed inert particles spouted bed dryer issued by Natural Resources Canada (CanmetENERGY), 2009.